Baby Organic from Lanasalpaca, is composed by: 50 % de Merino Superwash & 50% Organic Cotton. Its thickness, compositions and specially selected colours, specially selected colors, make it perfect for baby garments. It is also washeable in the washing machine due to its superwash treatment.

Features:
Composition: 50% Merino Superwash - 50% Algodón Orgánico
Season: Autumn - Winter
Presentation: 50 grams
Length: 133 metres - 145 yards
Needles: from 5 to 6 mm.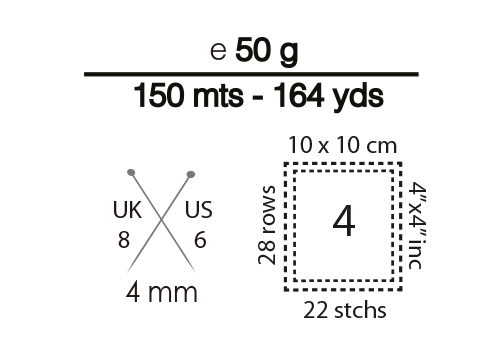 Care Instruccions: