Login

English GB
Su carrito de compras está vacío.
The Simbo quality is made up of: 50% of SF alpaca, 50% Wool. Its thickness and its melange effect will make your clothes stand out. You'll knit wonderful garments.
Features:
Composition: 50% SF Alpaca, 50% Wool
Season: Autumn - Winter
Presentation: 100 grams
Lenght:  133 metres - 145 yards
Agujas: from 5 to 6 mm.


Care Instructions: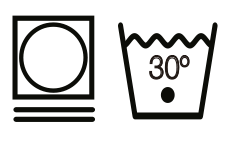 Los clientes que adquirieron este producto también compraron: